Zloty Jumps From 12-Year Low as Premier Backs Stronger Currency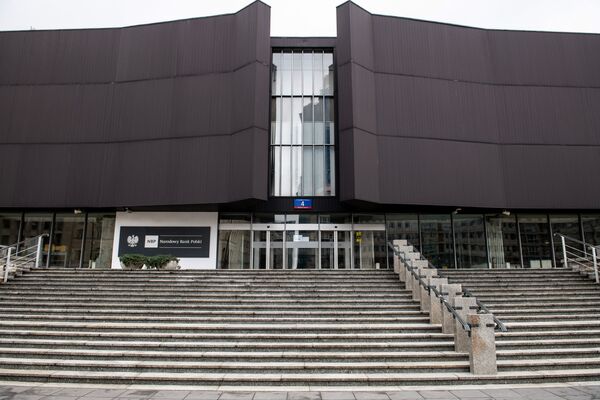 The zloty rebounded from a 12-year low against the euro after Polish Prime Minister Mateusz Morawiecki expressed concern about the currency's weakness.
Poland will do "everything in its communication and actions" to make the zloty "slightly" stronger, he told a press conference as the authorities step up their efforts to halt the slide. Central bank Governor Adam Glapinski late on Friday also signaled growing unease about zloty's depreciation.
The currency has been third-biggest loser in emerging markets in the past month behind the Turkish lira and South Africa's rand. It reversed losses following Morawiecki's remarks and was up 0.3% to 4.6875 per euro at 3:11 p.m. in Warsaw.
A migrant crisis on Poland's eastern border, a simmering row with the European Union over democratic backsliding and the surge in Covid-19 cases have all coalesced to keep the zloty under pressure. The central bank's tepid response to raging inflation and concerns that it may prefer to keep the currency weak before the end of the year had also soured the mood around the zloty. 
It's not the first time that Morawiecki, a former banker, is having an impact on markets as he increasingly weighs in on topics that have traditionally been within the responsibility of the central bank. His comments from last month on "worrisome" inflation boosted the zloty and were followed hours later by an unexpected rate increase.
Before Morawiecki spoke on Monday, Credit Agricole economists said they see a greater possibility of a central bank intervention on the currency market to boost the zloty.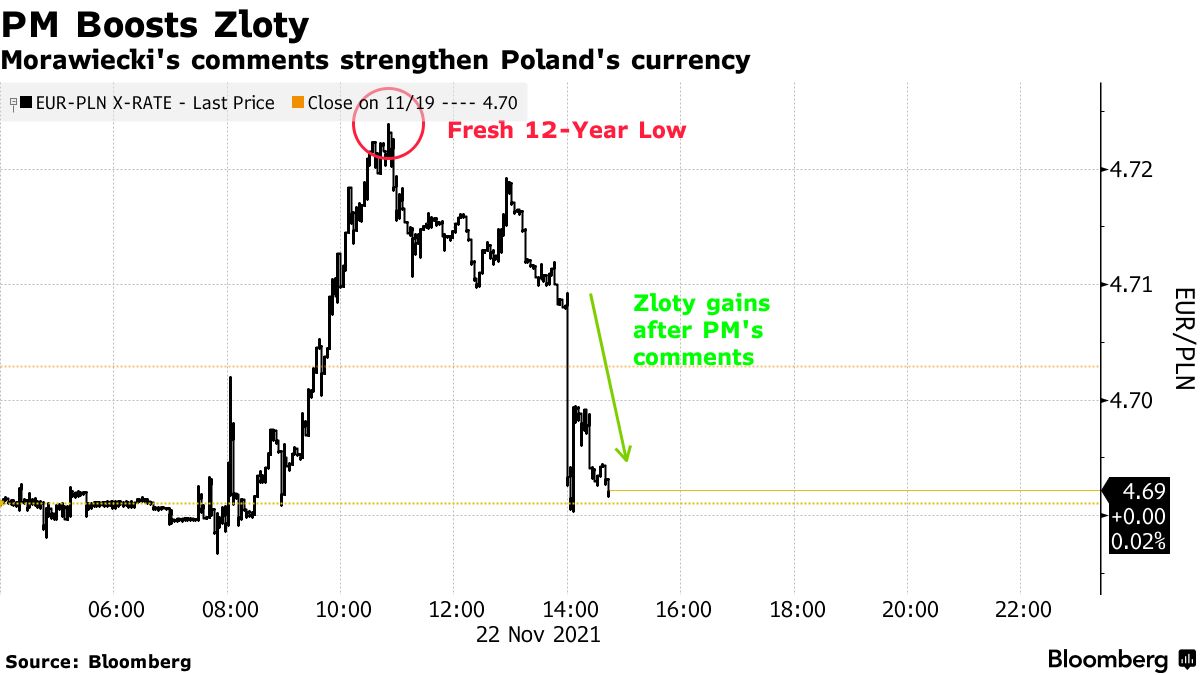 PM vows to do 'everything' to make zloty 'slightly' stronger
Currency is among worst performers in emerging markets in Nov.