Bitcoin Holds Rebound as Crypto World Awaits Stablecoin Rescue
Bitcoin held a partial rebound from this week's selloff amid steadier sentiment in global markets and expectations of help for a stablecoin whose struggles have cast a cloud over the cryptocurrency sector.
The world's largest token hovered around $31,000 as of 9:12 a.m. in Singapore on Wednesday after bouncing from a brief dip below $30,000 a day earlier. Ether, Solana and a range of other virtual coins made modest gains.
All eyes are on TerraUSD, an that's supposed to maintain a one-to-one ratio to the dollar. It has lost the peg and was trading at about 80 U.S. cents. Stablecoins are key parts of the plumbing in the crypto market.
Do Kwon, founder of Terraform Labs -- which powers the Terra blockchain -- is moving to shore up the stablecoin. He said on Twitter that a recovery plan is close to being unveiled. Treasury Secretary Janet Yellen said TerraUSD's de-pegging highlighted the need for a regulatory framework for stablecoins.
The regulatory focus "appears to be weighing on sentiment for stablecoins" amid softening demand to some extent for the broader crypto ecosystem, said Tony Sycamore, senior market analyst at StoneX Retail.
He expects US stock indexes and Bitcoin to continue to move in tandem, after the correlation between the two reached a record level.
Bitcoin has struggled this year, shedding about 33%, compared with a 17% slide in global stocks. A range of speculative assets have been hurt by ebbing liquidity amid a global wave of monetary tightening to fight high inflation.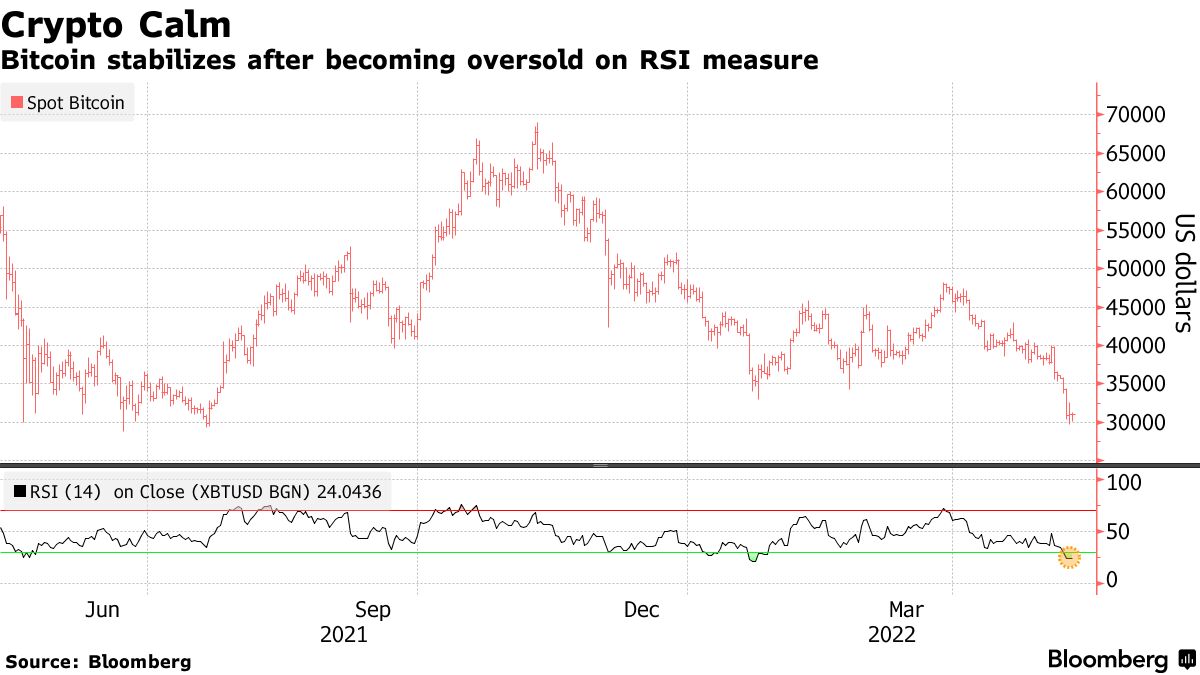 Largest token hovers around $31,000 in Asian trading
Steps expected to bolster ailing TerraUSD stablecoin